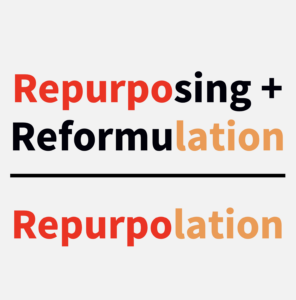 Repurposing (also called Repositioning) saves time and money in the development of drugs because many safety-related data are already available. This can spare a lot of pre-clinical experiments and certain parts of clinical studies.
Repurposing is a smart approach that is becoming more and more widespread as its economic impact is high. According to a recent review in Pharmacy Times, in 2017 about 30% of all new drugs that reached the market were repurposed.
In addition, the rate of approval for repurposed drugs after phase II studies is 2.5 times higher than for new entities. In stark contrast to the development of new drugs that on average takes 10 to 17 years and costs up to $1.5bn, repurposed drugs generally reach the market in a mere 3 to 8 years with an average cost of $40m to $80m.
Yet there are sometimes concerns that patent protection of repurposed drugs may be more difficult, as use patents can generally be circumvented with less effort than substance patents. In practice, however, this is rarely the case, especially when a combination of substances is used in an approved dosage. Physicians are obliged to use the very preparation approved for the respective indication .
As an additional barrier to off-label use of the existing substances contained in the novel drug, Modiblast aims to introduce the concept of "repurpolation", i.e. develop a new subcutaneous reformulation combining the two substances.
In this way, we will provide a medicine that can be self-administered at home. Not only will this be of enormous benefit for patients who have to spend fewer days in the clinic or at their family practice as well as lowering their medical bill, our new formulation also creates bigger hurdles to bypassing our patents.